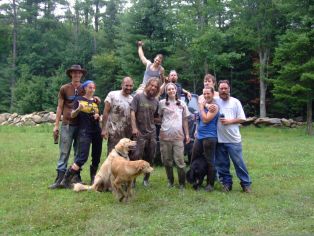 Welcome to our new website!
We hope you find it both educational and entertaining.
Follow our Blog here on the site (and on Facebook and Twitter) to see what's new at the farm.
In the "Buy" section, find out what we have to offer, and even place an order.
In the "Learn" section, discover all the animals and other farm projects we have here at Bardo.
In "Particpate", you can learn how to be a part of the Bardo family.
Check out our "Wishlist" to see items which are needed to help with farming operations.
Read "About us", to see what we do at Bardo Farm, and how we came to be.
Also, check out our main site, "Bardo Project".
We are very proud of all we have to offer in 2013, and can't wait to share with you.
Please let us know what you think!
From all of us at Bardo Farm, thanks and enjoy!